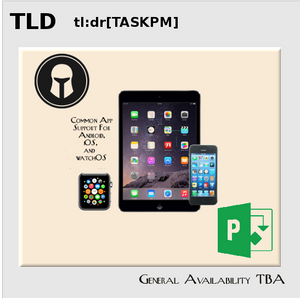 TASK PM
Task and Project Management Domain of Integration
A vended SKU for integration of selected tools in the task and project management domain ( tl:dr[TASKPM] ) It presents a single ubiquitous language and mode for the domain and integration services for data flows between the tools which the user retains on their devices in the form distributed by their OEMs. TASKPM is meant to be competitive with services like Microsoft Project Online and integrates these currently selected tools:
Taskwarrior and Timewarrior: command line tools for personal task and time management.
Google Calendar
Microsoft Project (standalone) 2010 and later.
 This service is bundled with the AKPERSON entitlement with coordinate levels from basic to operating the service with only the former shown here.

The intended anchor of the app product lines, ledger aspects of this line will be announced here later with details of the operator offering.